FIT, or Focused Iterative Training, is a simple repeatable process to speed up personal development. It can apply to anything you're trying to get better at.
TritonWear makes practicing FIT easy, by helping you focus on the right type of training. Whether your goal is to get faster, stay motivated, train harder, or keep your body healthy.
FIT includes 3 steps - Observe, Discover, Adjust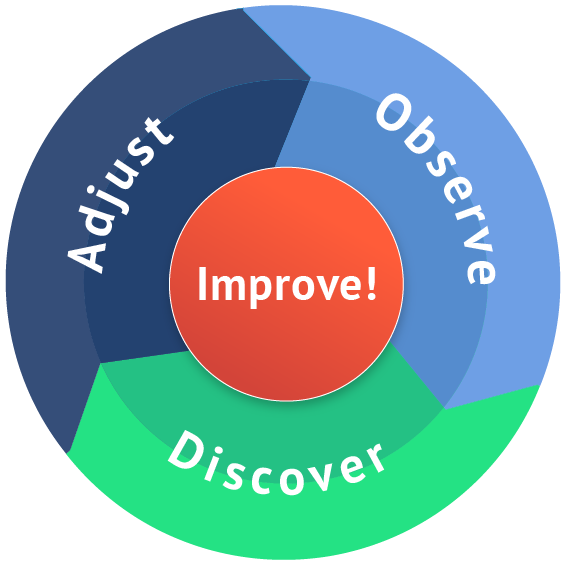 All your training data in one place.
And TritonWear crunches the numbers for you.
Tracking Activities
Stop spending time on WHAT you did; it's time to focus on HOW you did. TritonWear captures and analyzes 30+ data points for every lap. You'll get insights and recommendations after each workout.
Keeping track of all training in one place is simple. Log any out-of-pool exercise in your TritonWear app to improve personalized training recommendations.
A Score For Every Workout
Triton Score determines the right amount and intensity of work to help your body perform at it's best.
Log into the TritonWear app after each workout to see how well you trained. Then you can dive in and discover where you should focus to improve.
TritonWear Measures What Matters
Overwater Metrics
Measuring the stroking portion of swimming, after the breakout before beginning the turn. These metrics include...
Transition Metrics
Measuring the components of starts, turns, and finishing a lap, rep, set, or race. These metrics include...
Underwater Metrics
Measuring activity that happens between the dive or push-off and the breakout for every lap. These metrics include...
A set of scores to guide your training
Instantly understand where you excel, and what needs some attention.
Readiness Score
Staying healthy is integral to becoming a faster swimmer. If you aren't healthy you can't train well.
Injury and illness risks increase when workout distance and intensity changes too much.
Your Readiness Score shows how much training fluctuates day to day, and over time, so you stay in the safe zone. It even recommends how much you can change upcoming workouts to keep you training
safely
.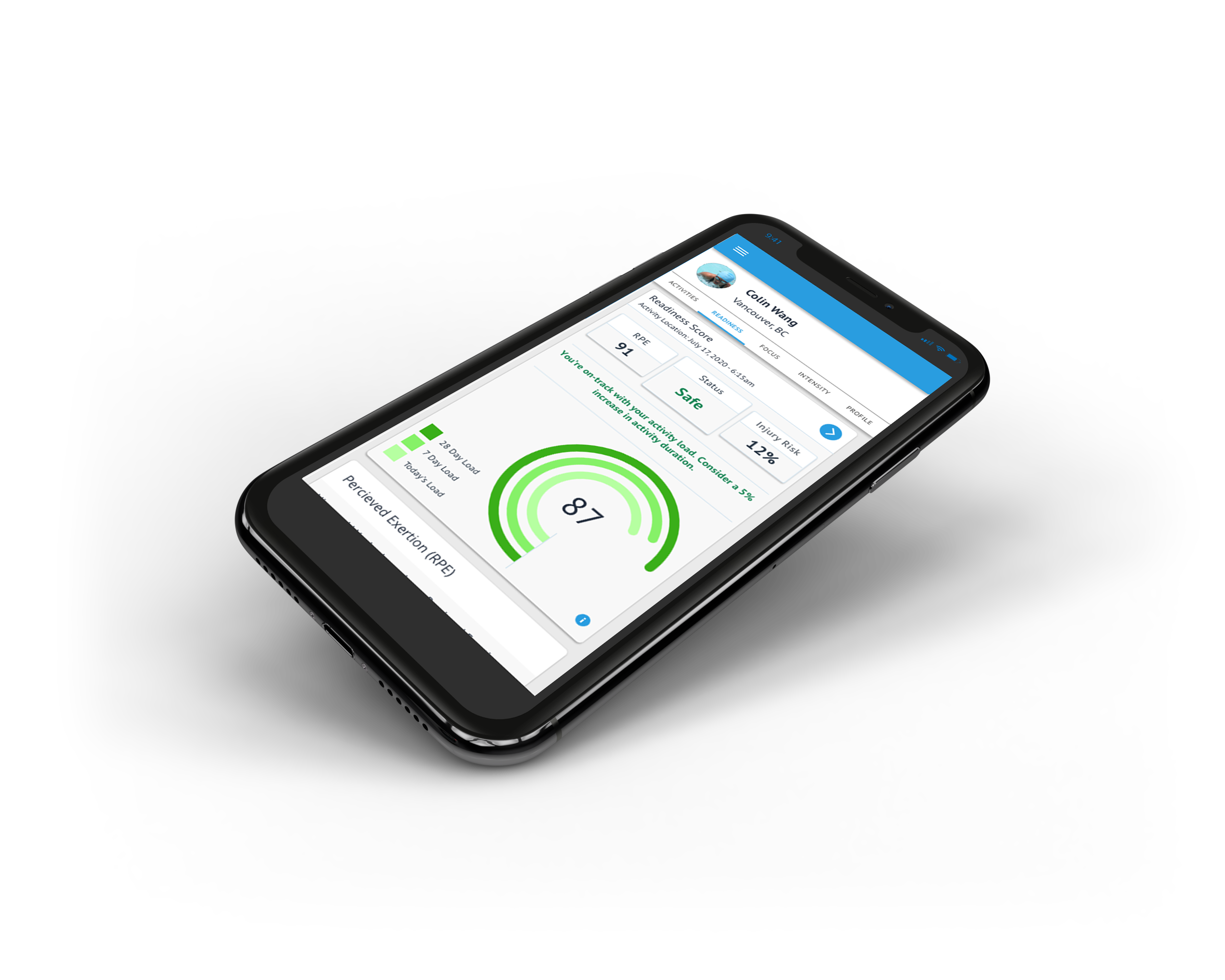 Focus Score
Improving the right areas is the fastest way to improve. If you don't know where to focus, you can't train well.
But with 30+ metrics for every single lap, information overload is a real challenge.
Your Focus Score pinpoints the skills holding you back, so you can focus on the right areas to improve. Set skill-specific goals, and as you achieve each one, and you'll start swimming faster.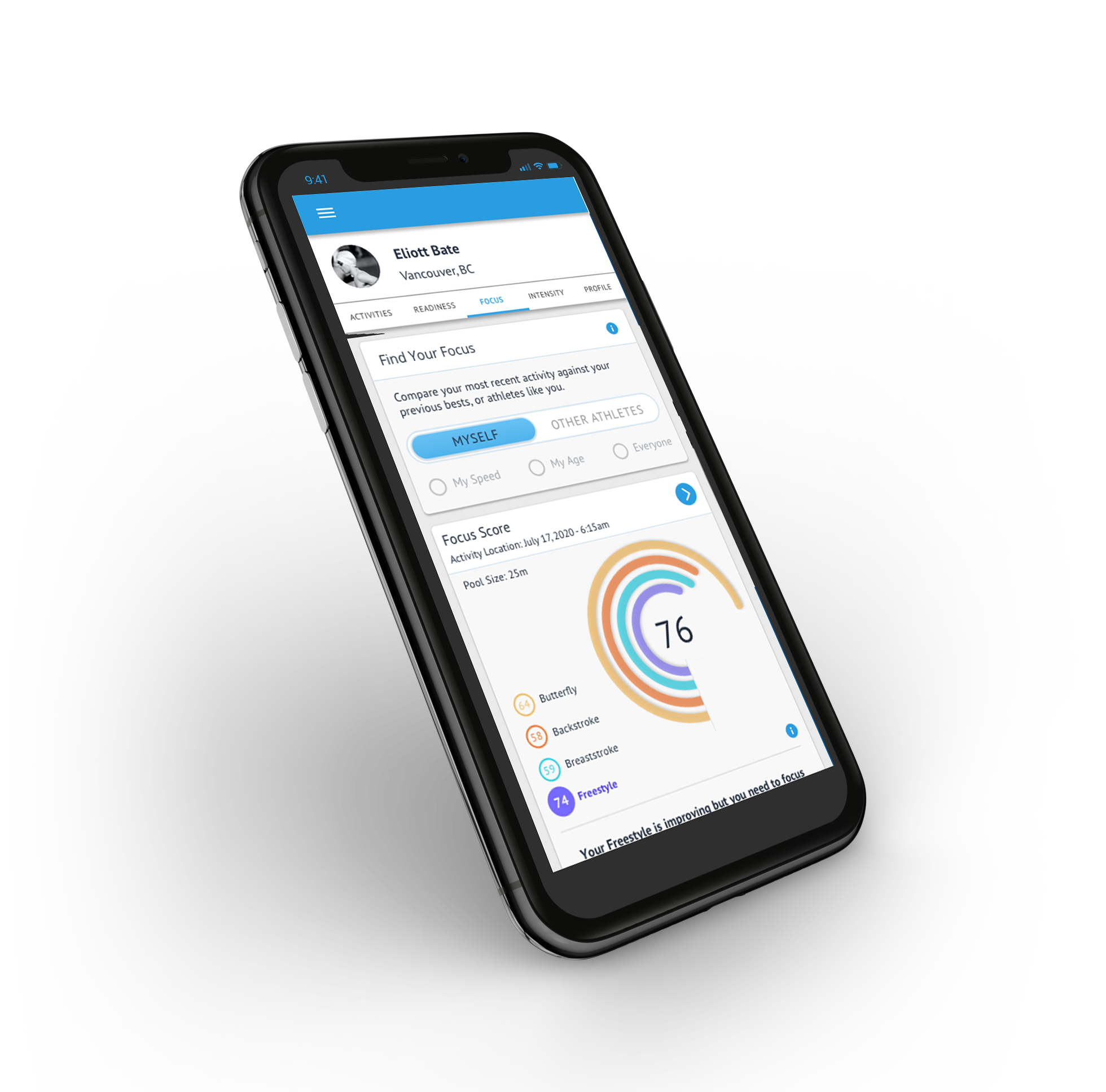 Intensity Score
Training hard is a major contributor to swimming faster. If you aren't training hard enough, you'll never get better.
Measuring training intensity compares today's workout to your average. It looks at how long you swam, how much rest you took, and how fast you went each lap and rep.
Intensity Score sums it up for every workout. So you know if you're putting in the right amount of effort every day to perform at your best.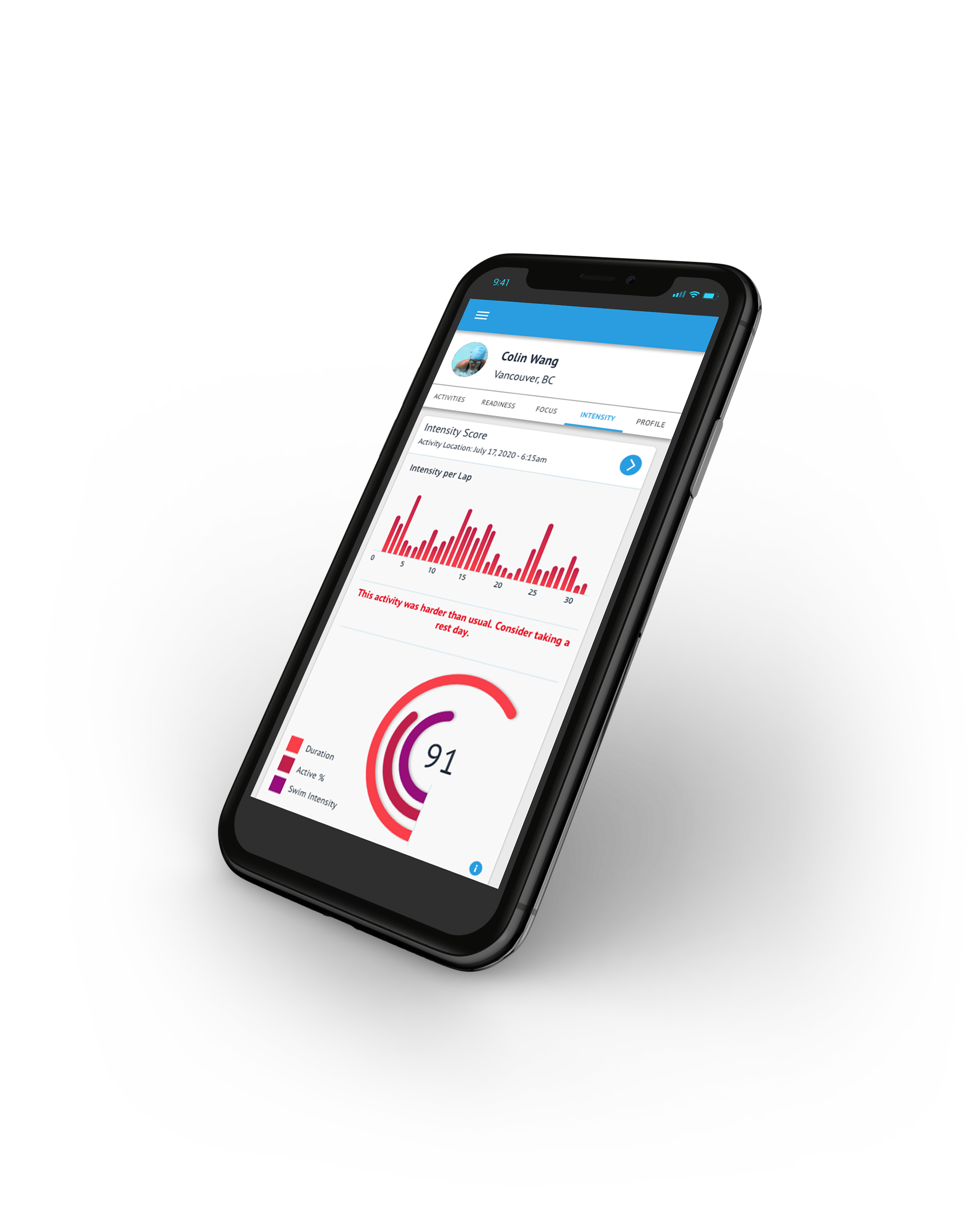 Training based on actionable insights
Quickly test and iterate technique changes to perfect skills.
Set Goals & Track Progress
With a clear view of how well you are training, it becomes simple to decide where to focus.
Use your Focus over time view to ensure you execute your skills consistently. Then remember to congratulate yourself with each consistently improved technique.
Quickly iterate to improve skills
There is no quick fix to swimming faster. But testing and iterating your techniques is the best way to improve your skills.
Execute different swim techniques to see how your body movement impacts your metrics. Identify your most effective technique for each skill to you can become a faster swimmer.